Burning Man 2011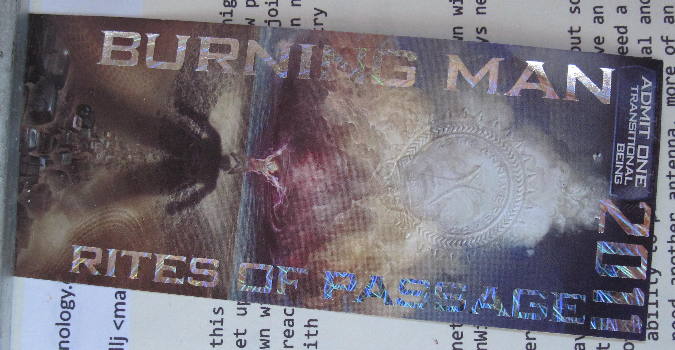 Buy the TICKET -- Take the RIDE...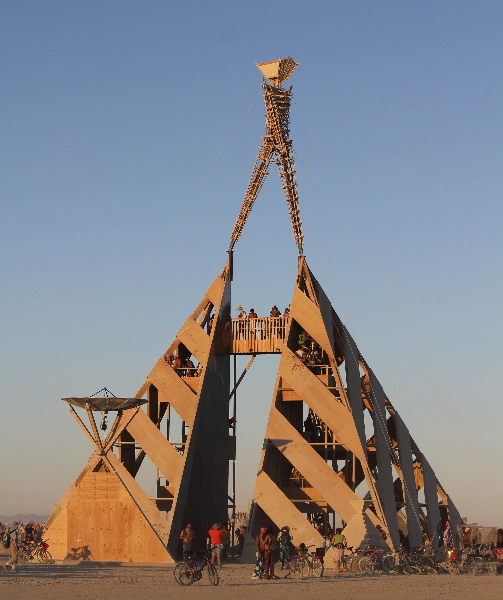 The Man walks this year...
\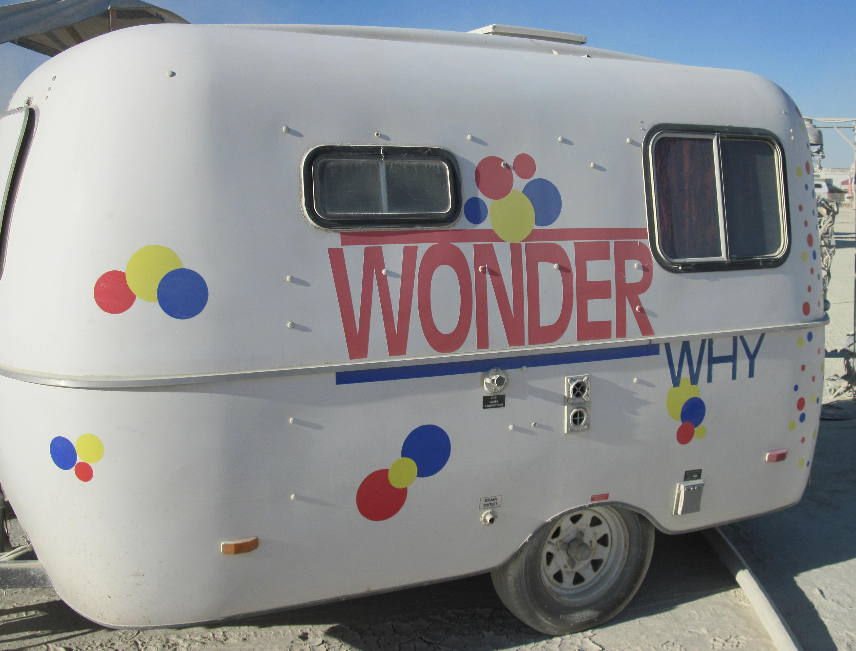 Cute Trailer Art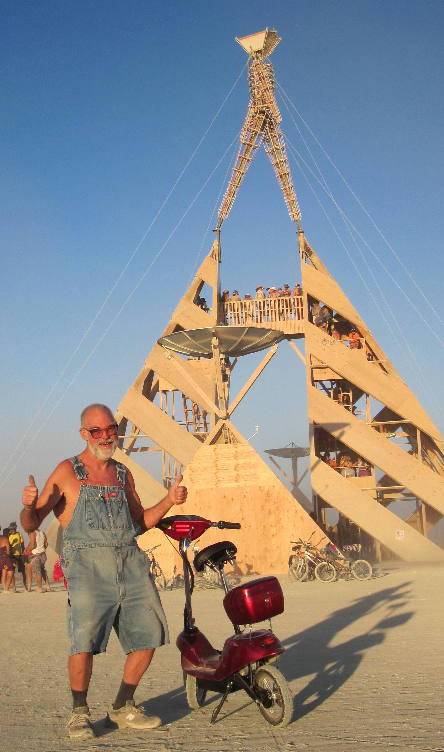 John Dyer and the ride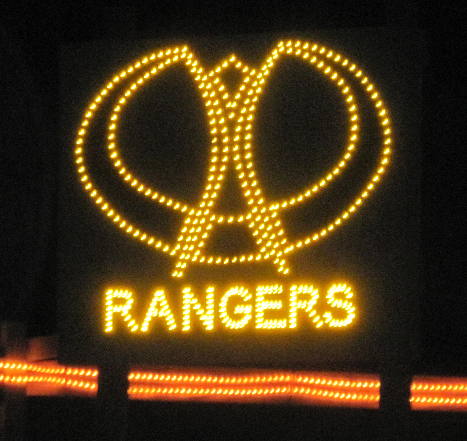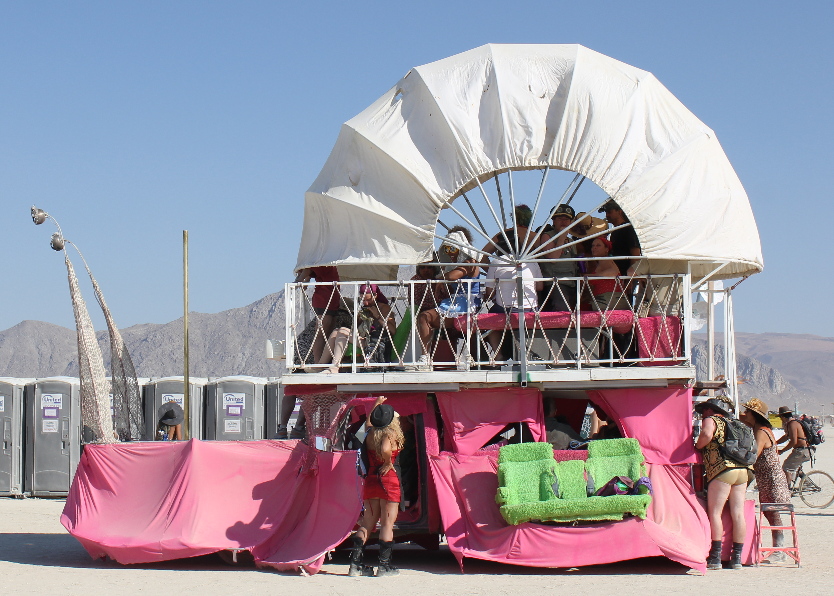 The Lotus Girls "Tympani lambada"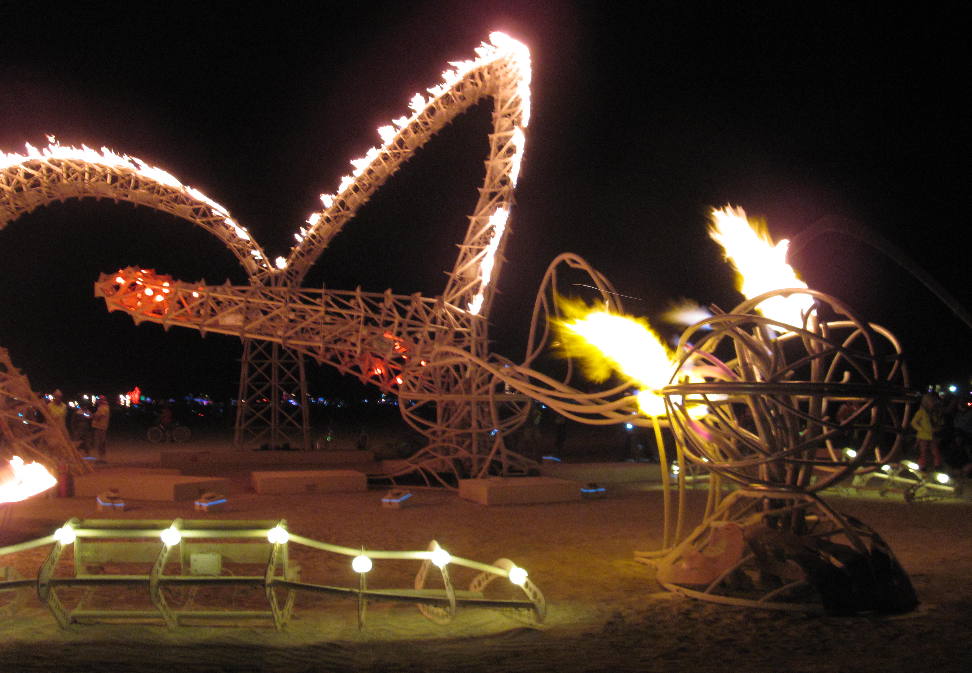 The Flaming Lotus Girls have turned consistently amazing projects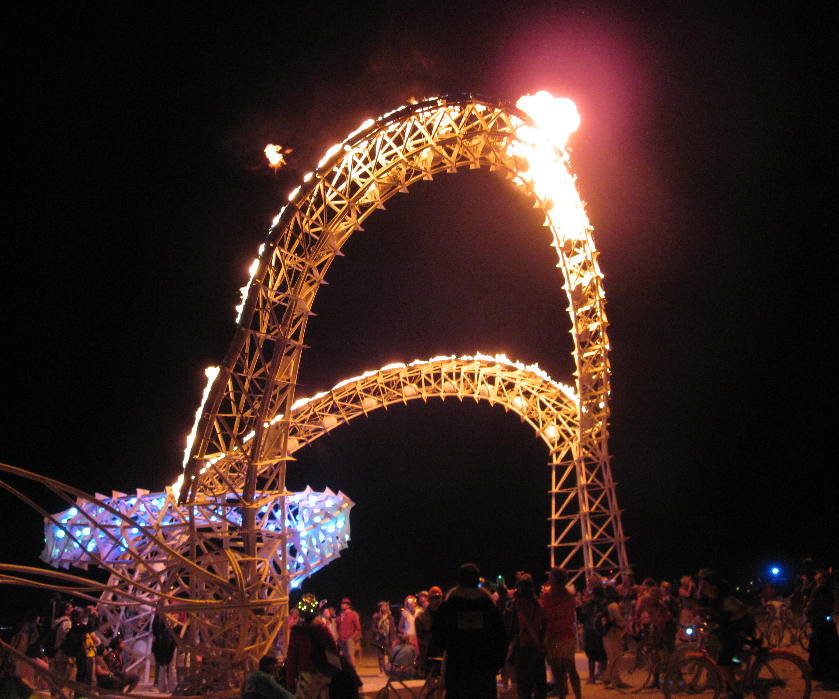 The section at the top is giving out a medium dump of propane and flame. These sections were triggered by the foot switch below, accessible to all visitors.
As you can see, the whole project was open to wander through. They closed it when they fired up the fish and the spire fountain. The hammers -- tympanis -- were delightful and rythmic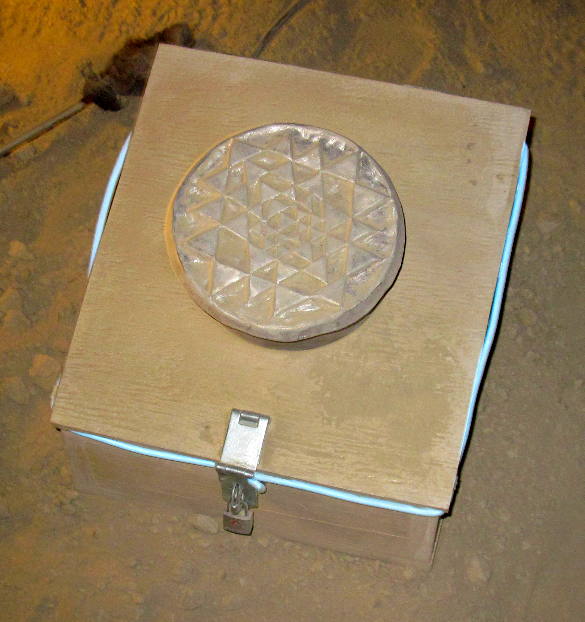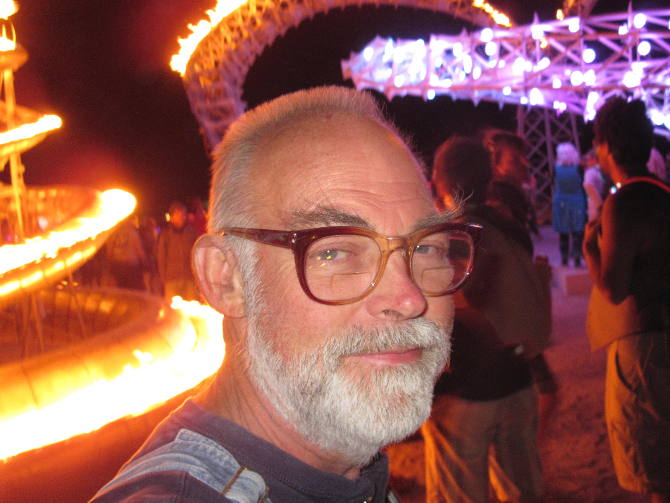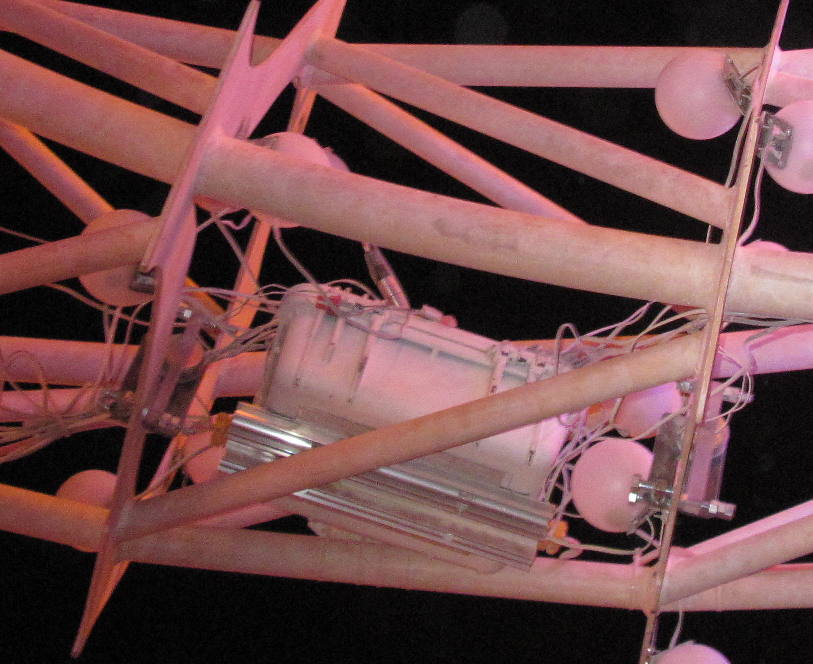 The bolts are the Tympanis. They are actually small "hammers" which struck the steel of the frame, and caused a satisfying ringy tap.
There are many of these, in the light ring. So the rythm surrounds you. There was quite a variety of sensation in what I heard.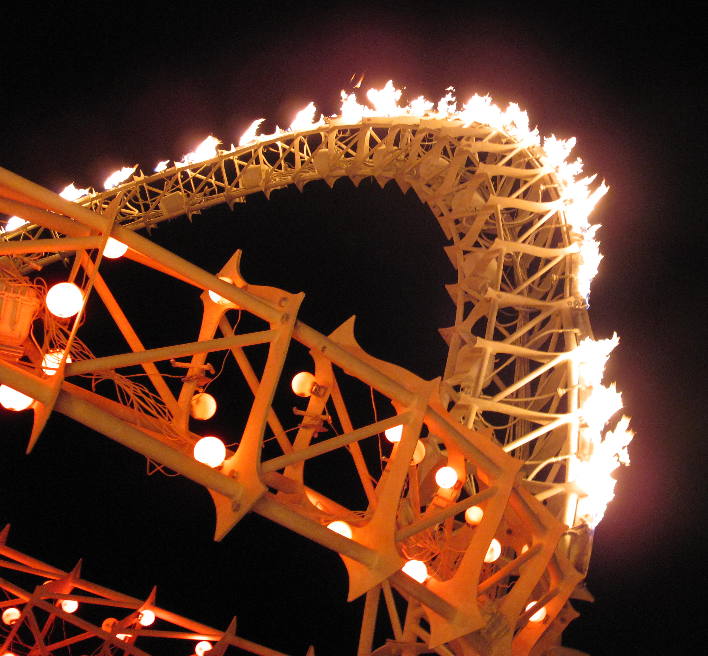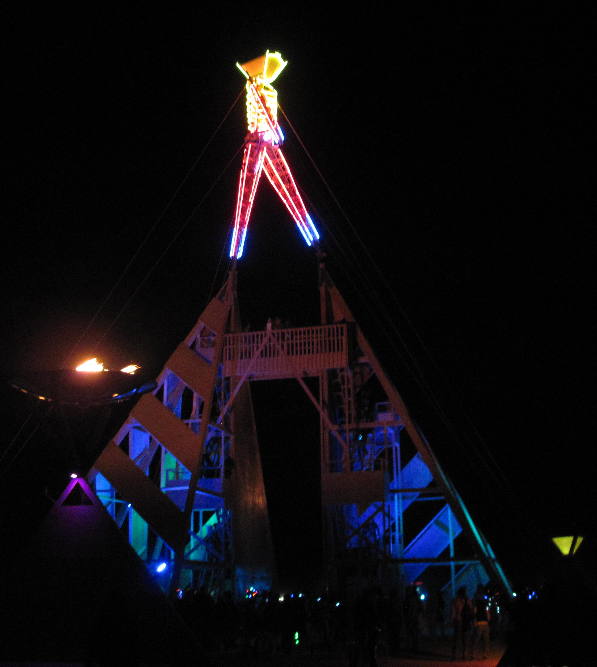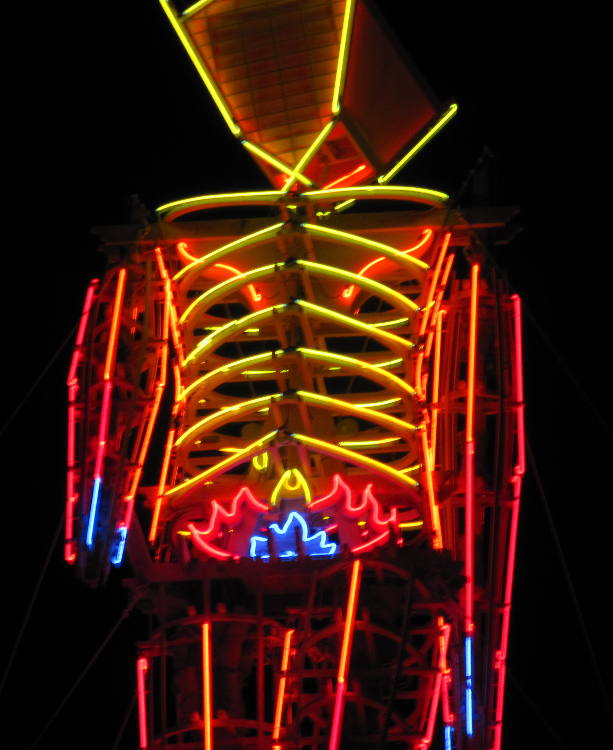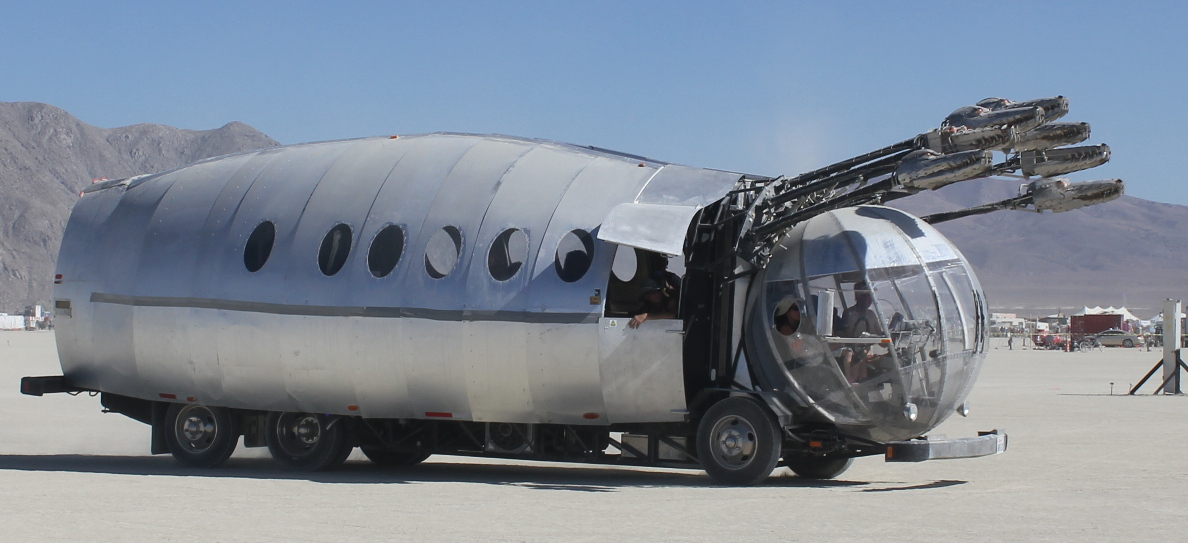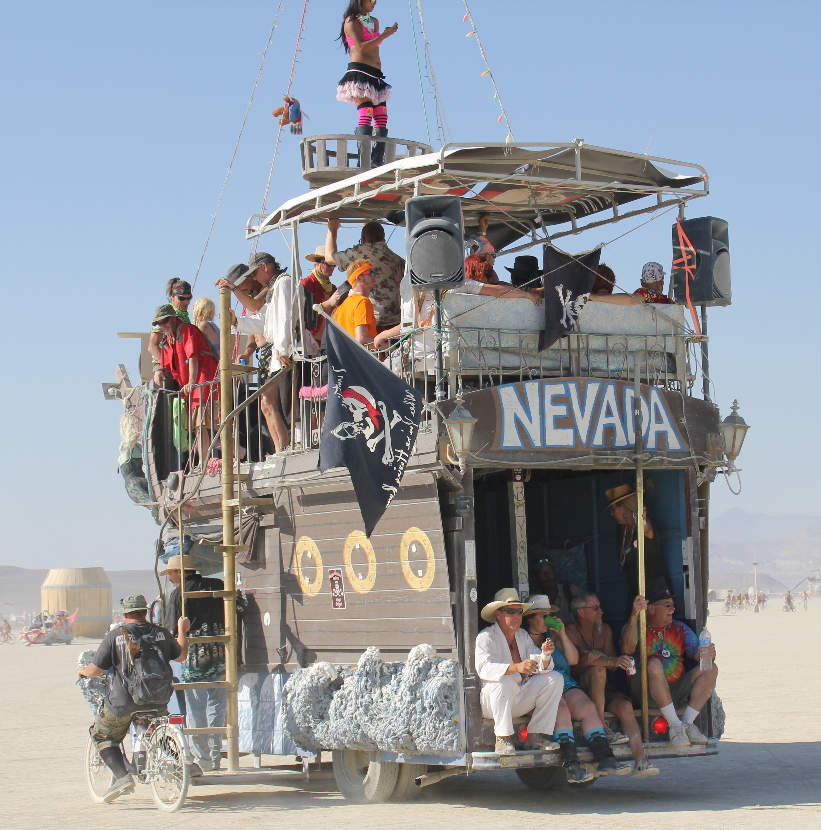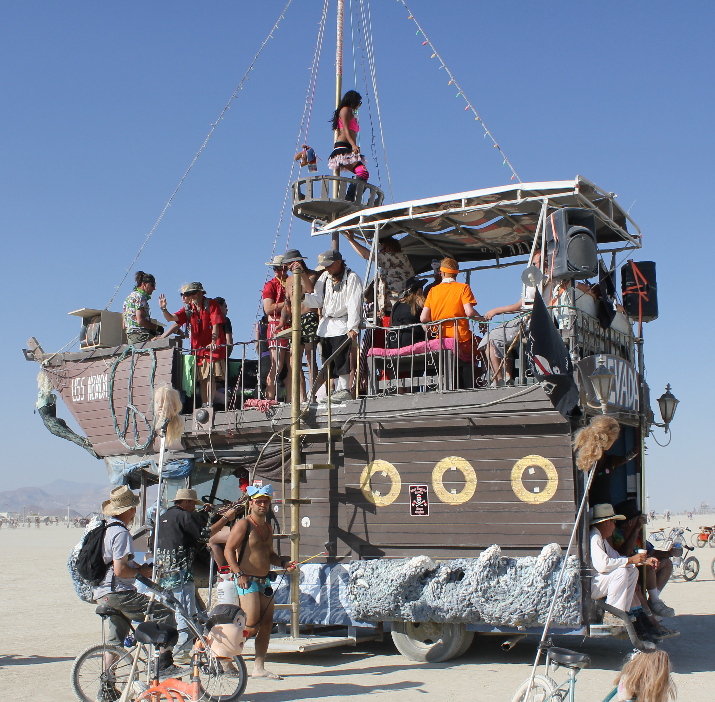 \
The Trojan Horse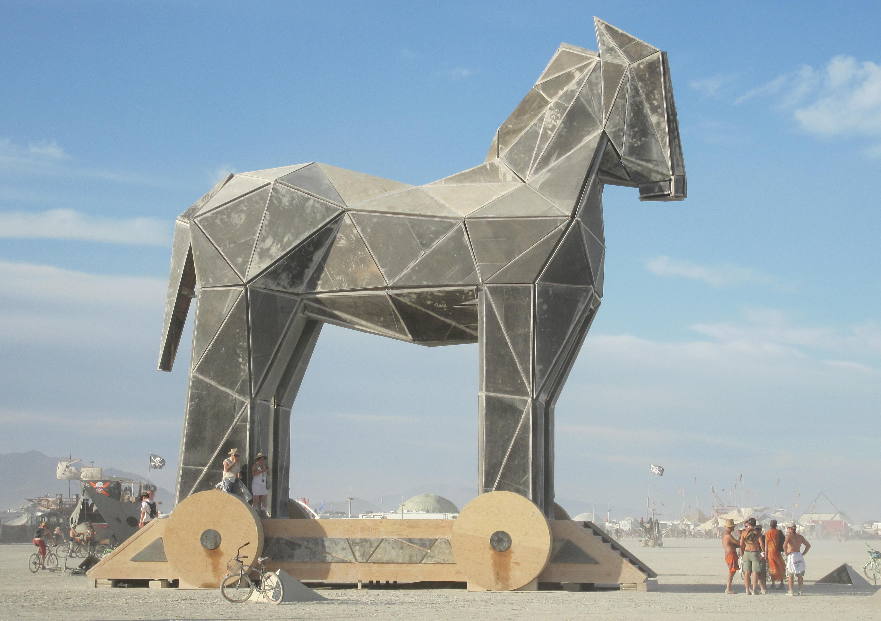 The scale of this is obvious. It was towed onto the Playa burn area by few hundred pople, where of course, they BURNED it.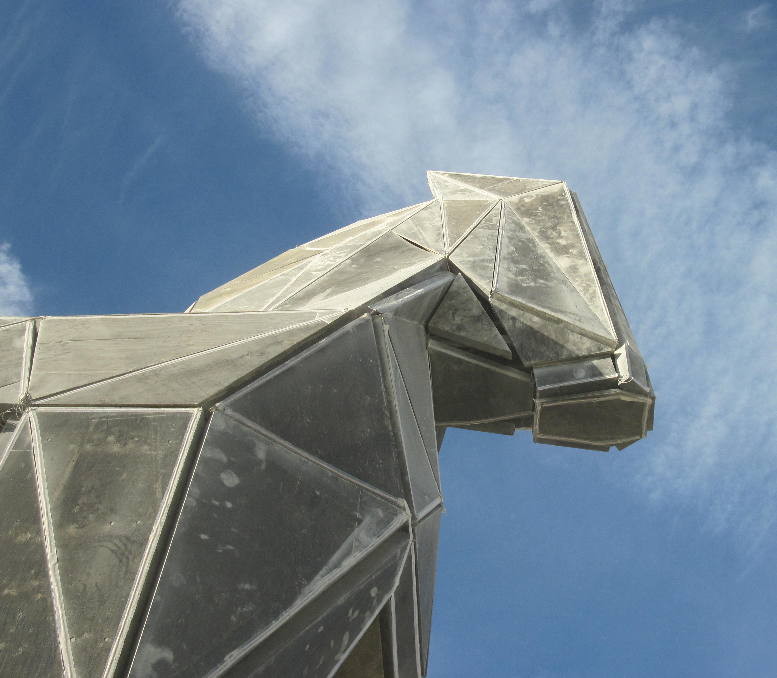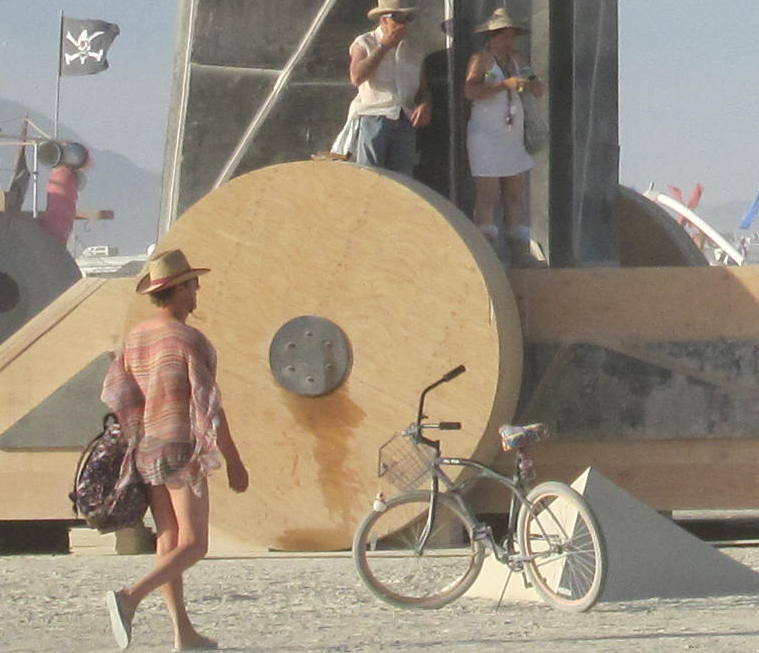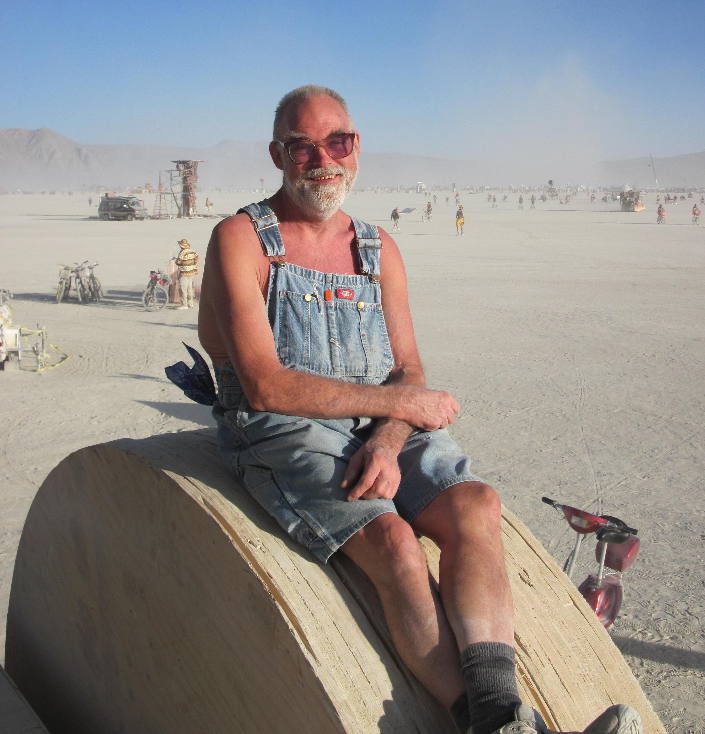 So you can see how huge this thing was.... The wheel I am sitting was 36" wide plywood laminate.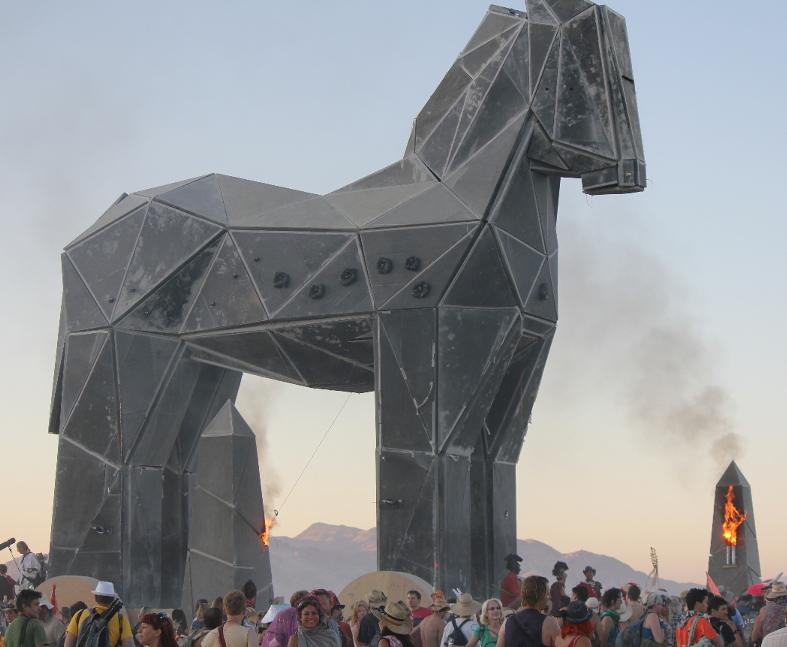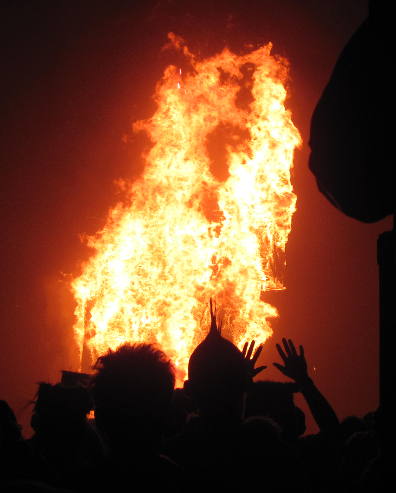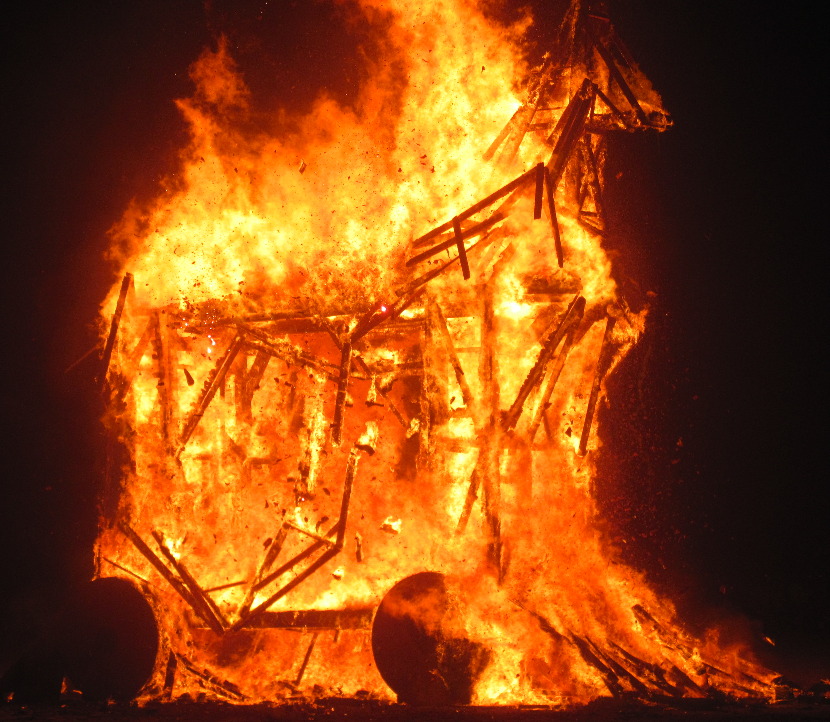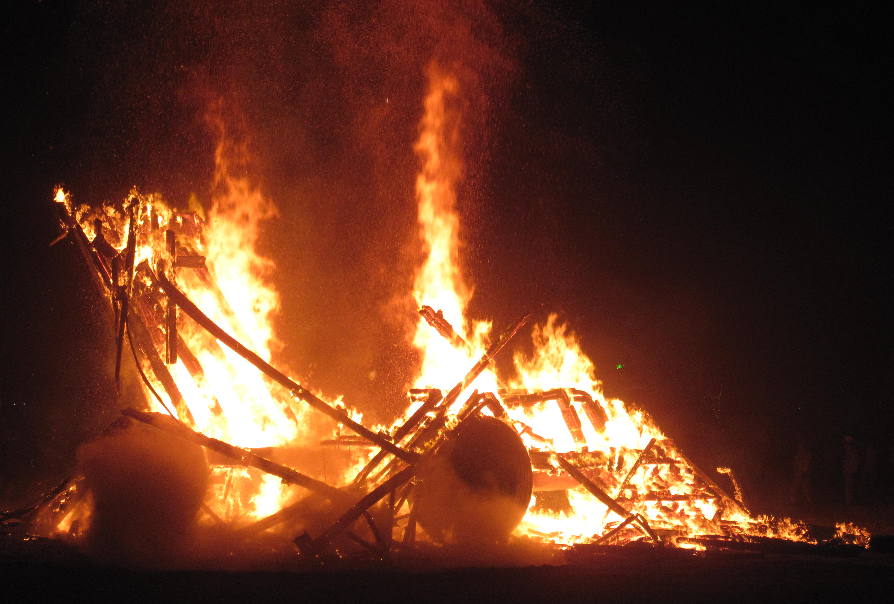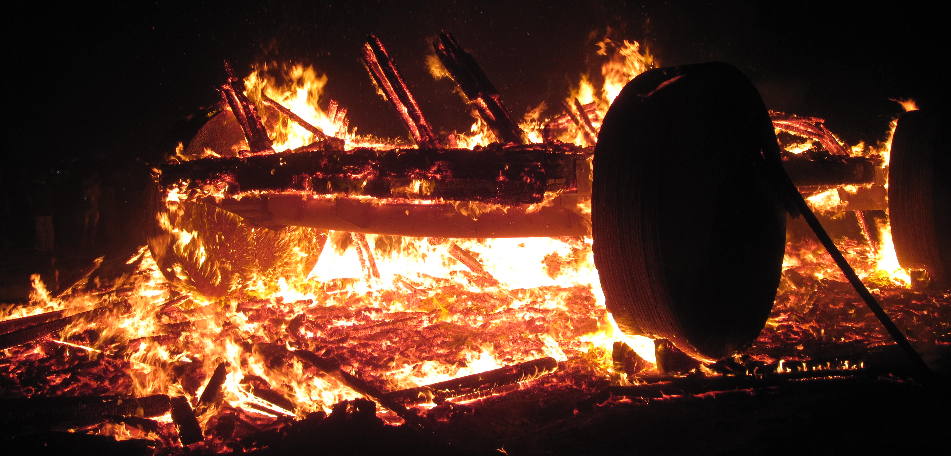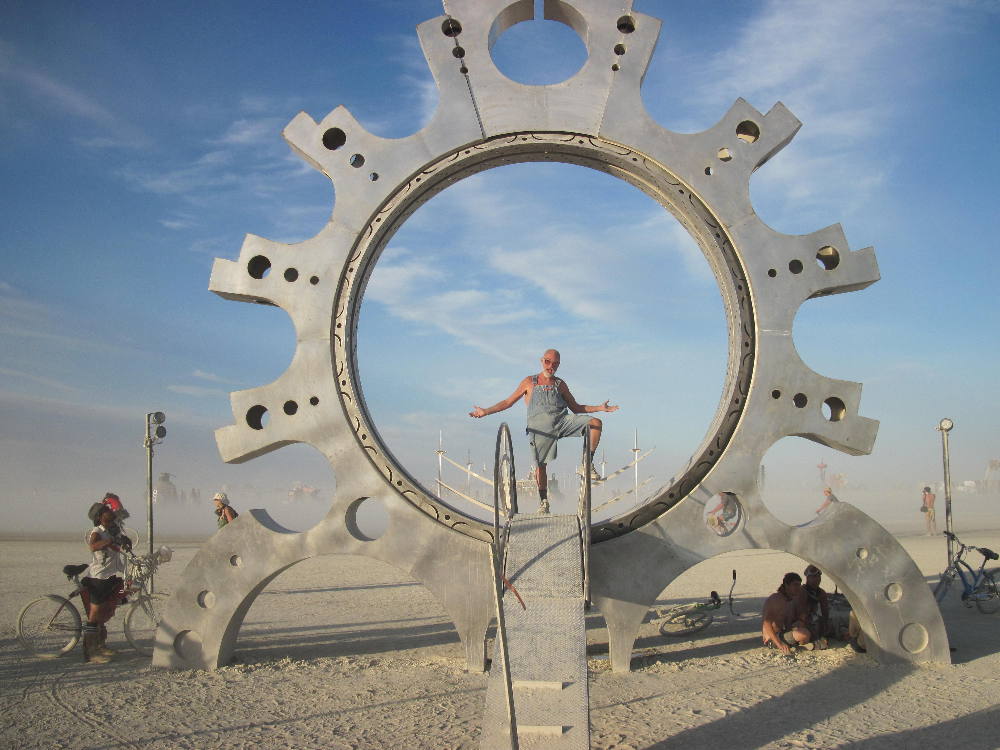 The Star Gate led to the Man from Center Camp. The interior spun sometimes.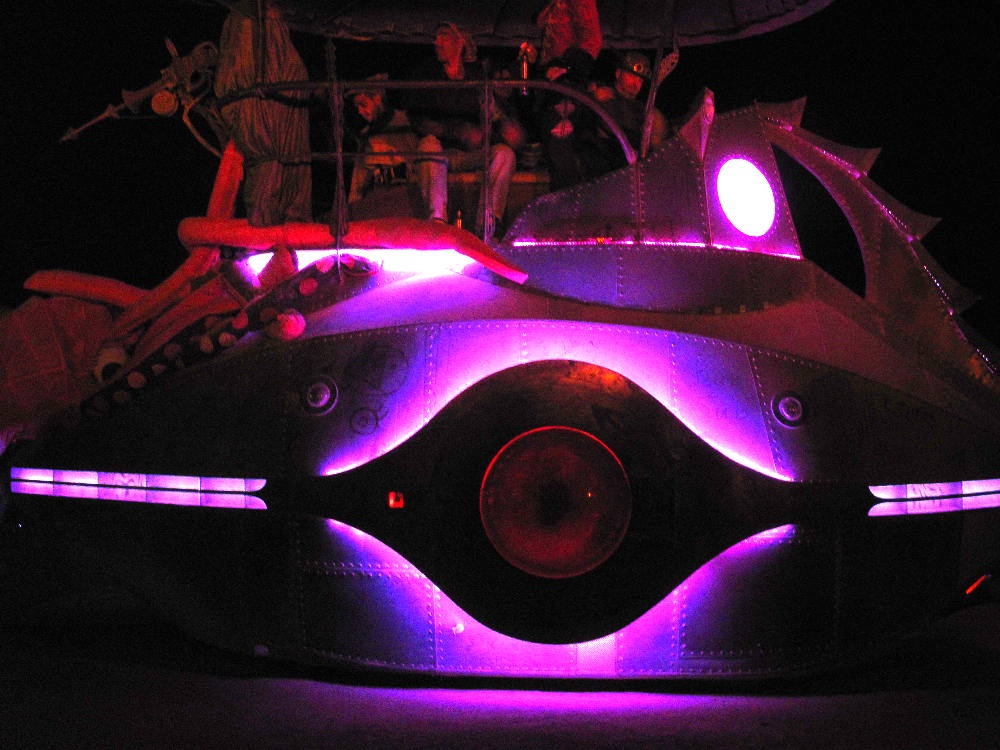 Art Cars and Utility Vehicles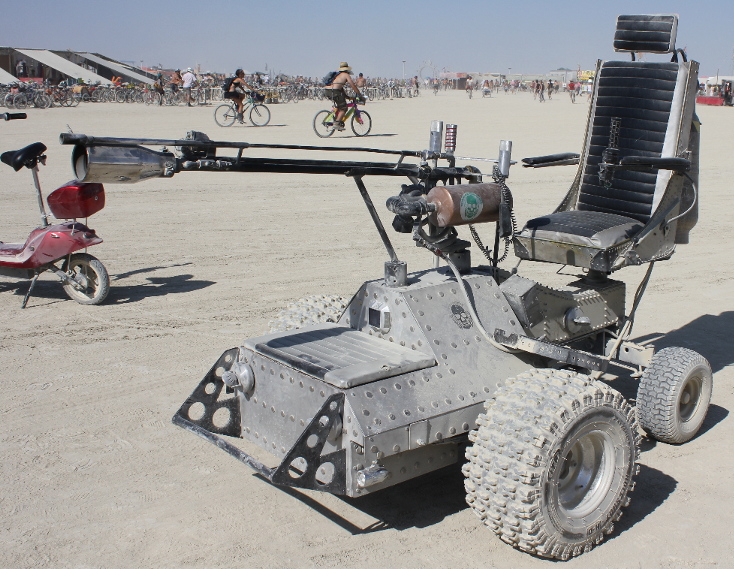 \
The Control box is below. A "fire" switch hangs on the dash.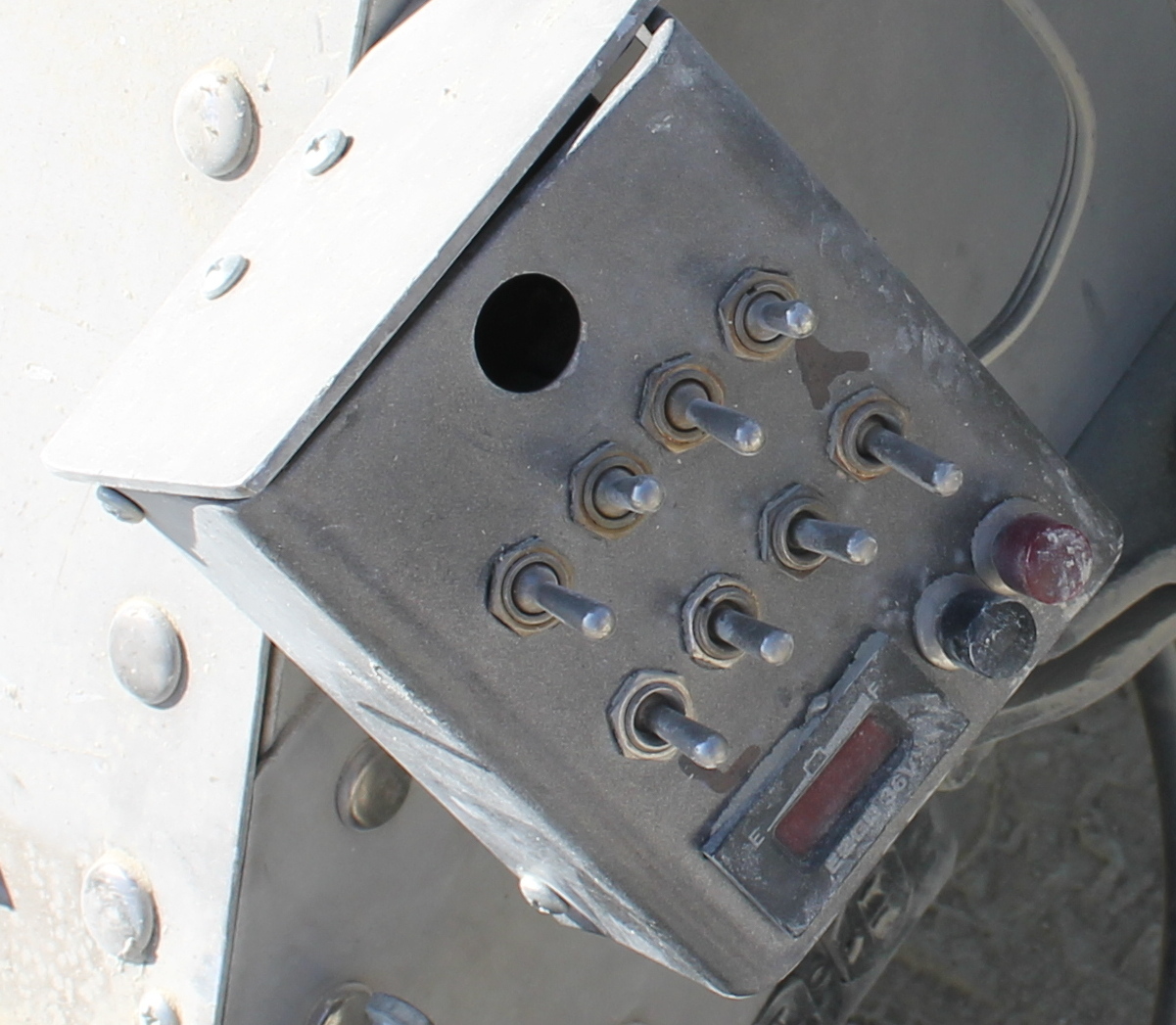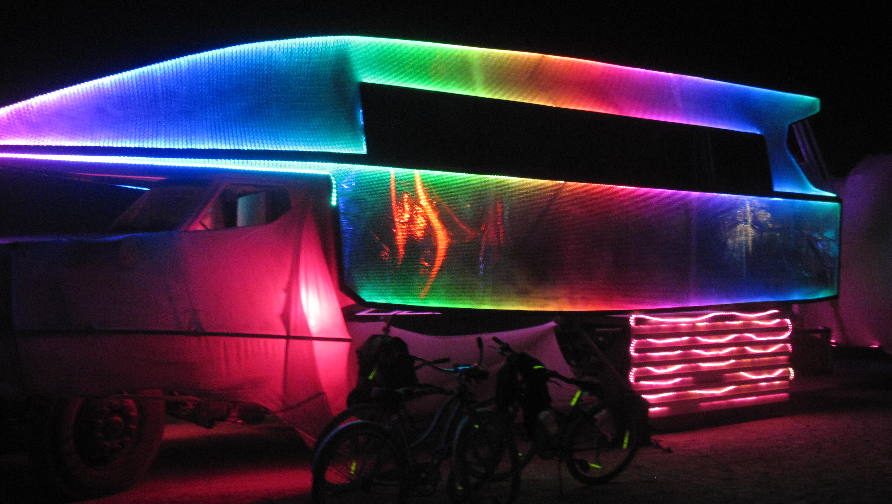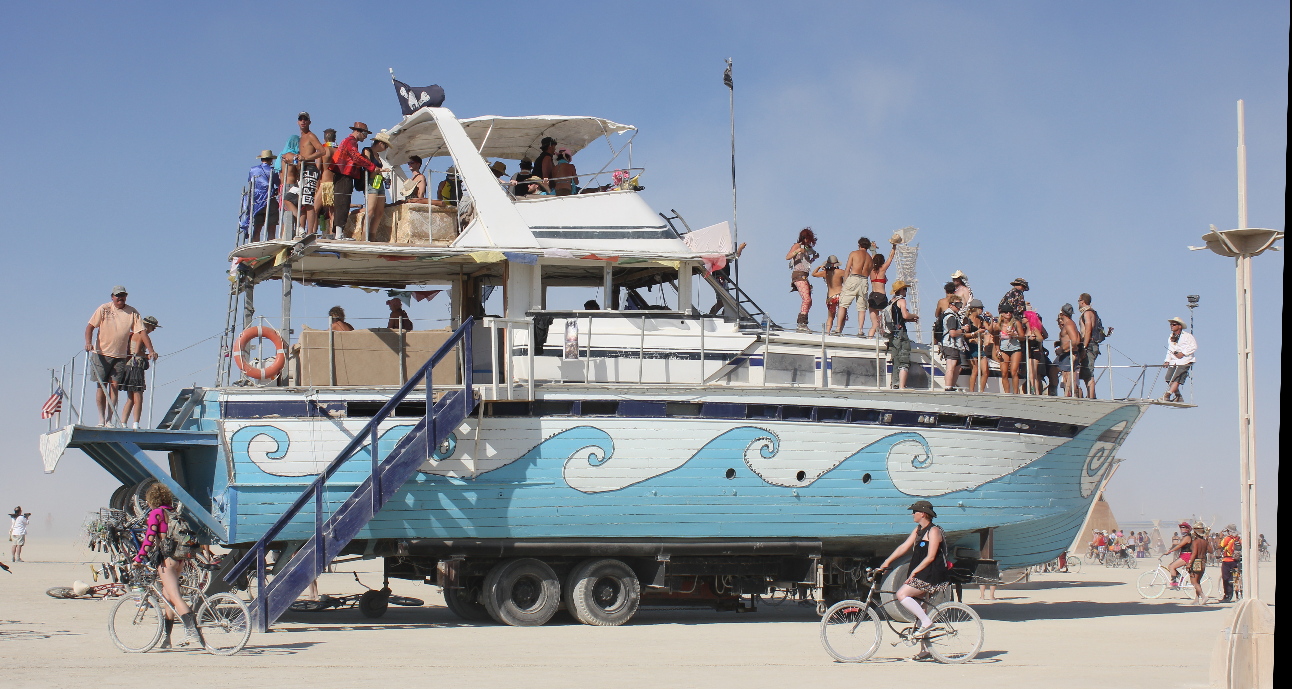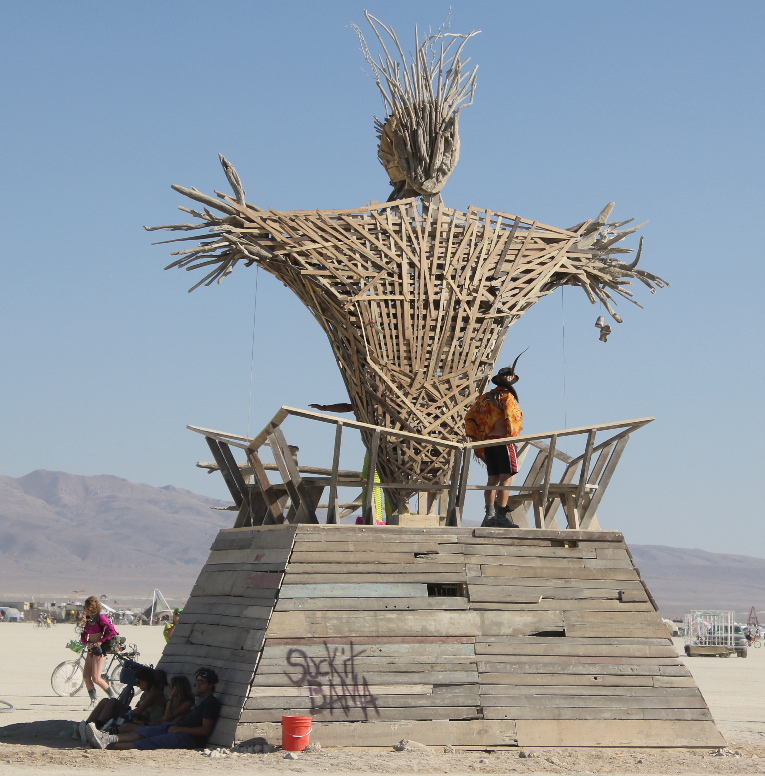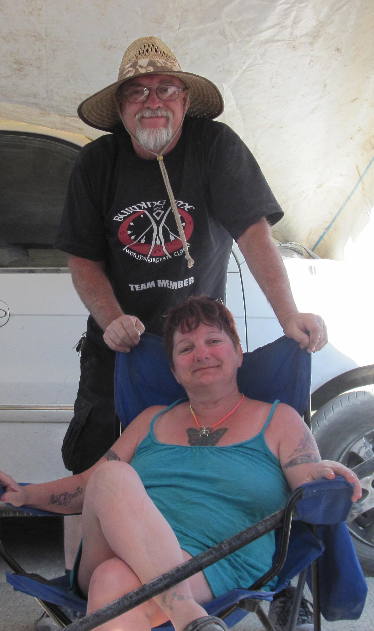 Home Sweet Home. Bare and Charlie couldn't have been nicer. I camped with them in the Tribe camp. Constructors of tne Mile Clock.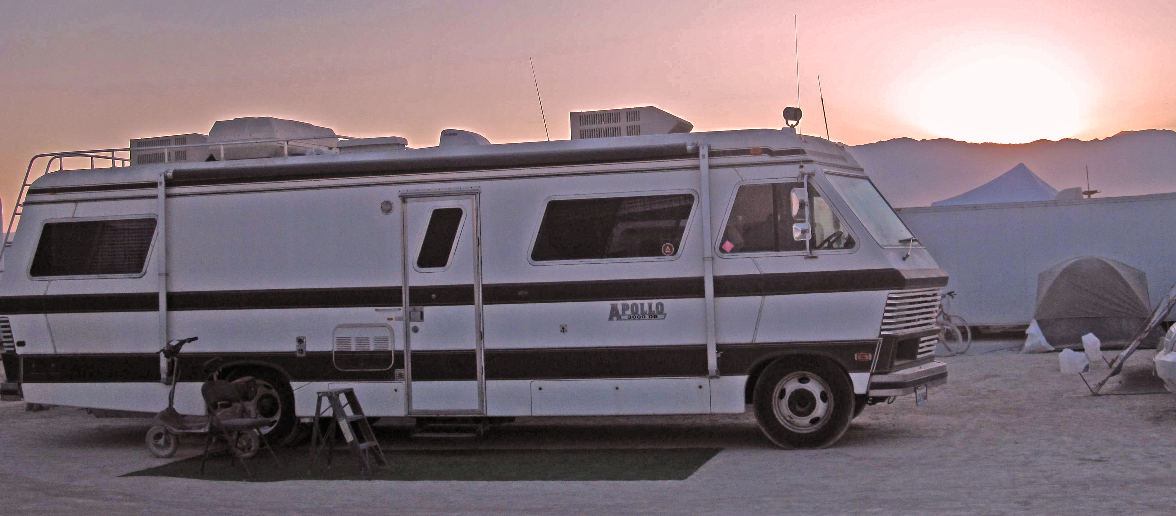 Sunset at the Apollo. Center camp was a block away in front of me.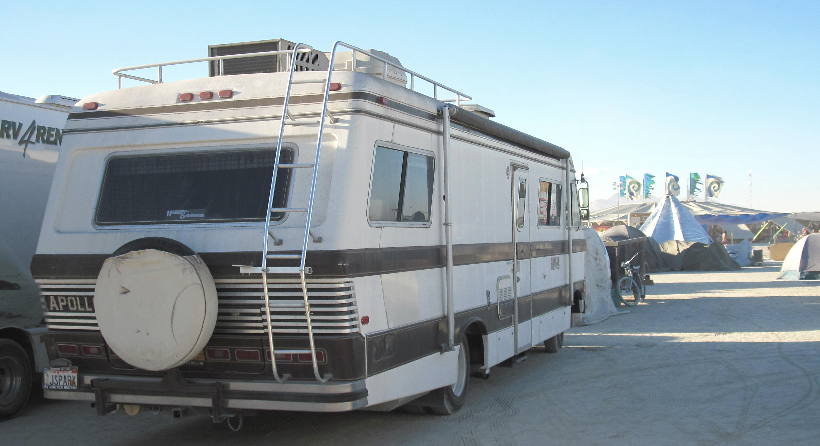 All photos Copyright 2011 John Dyer -- Do NOT use without express consent. Ver 1.0 D 8.9.11