2007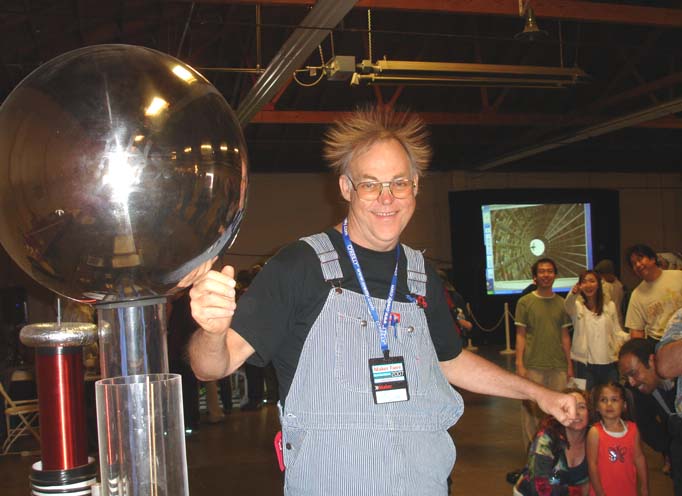 See Jimmy Kimmel get shocked by John Dyer !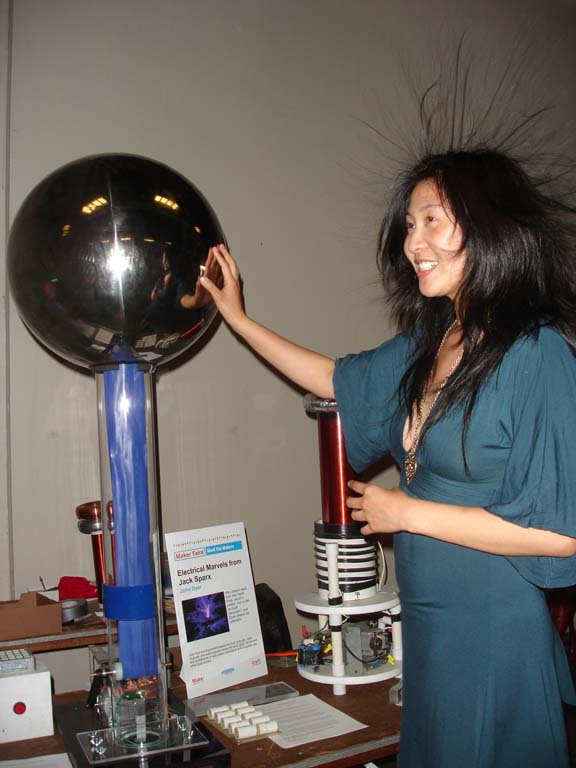 A pretty young lady gets a hair raising experience from my Van de Graaff generator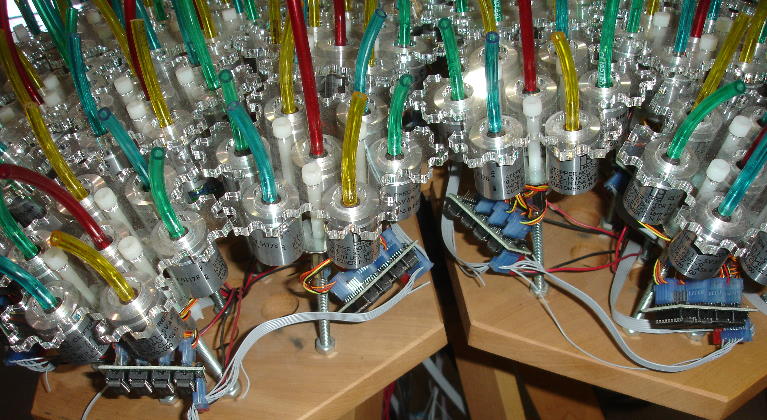 The motors are connected to sensors, so the curled plastic shafts wave as you pass your hand above them.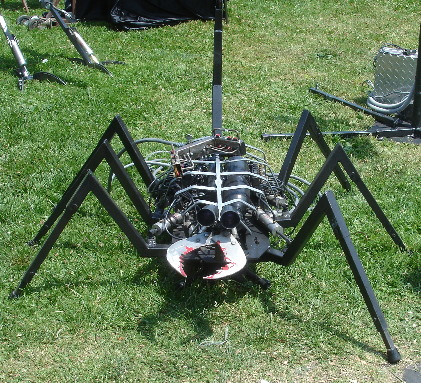 This fellow had all working parts, and moved as his body suggested he would.
Note the hydraulics, even on the jaws!.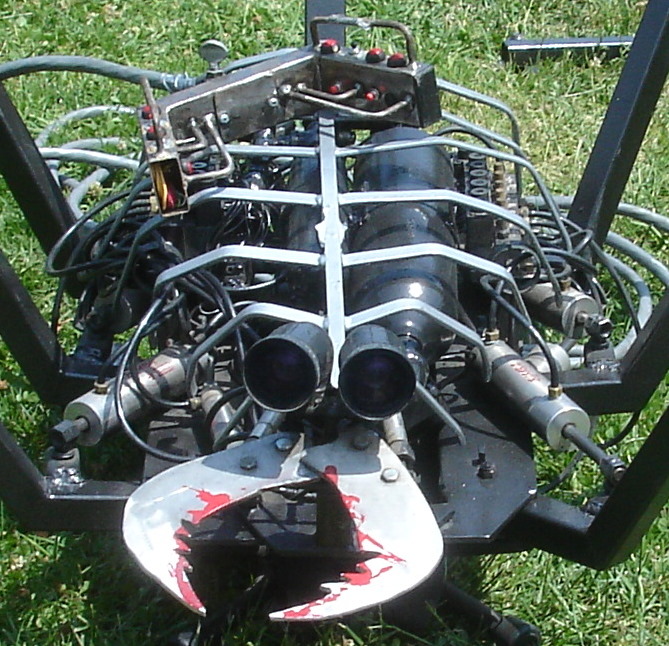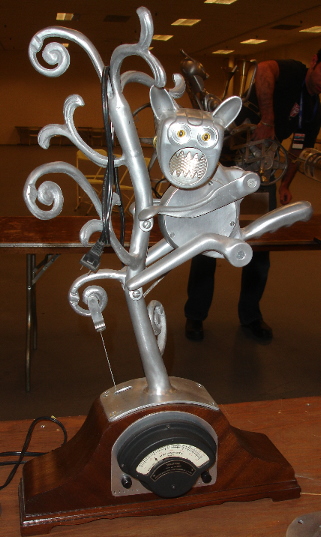 Tree Hugger is a mechanical sculpture by Nemo Gould
He had many fine pieces at the Faire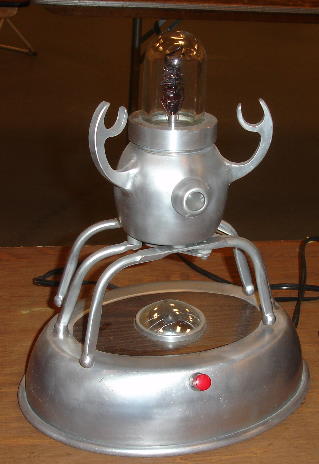 And Nemo Gould himself working on a creation of his...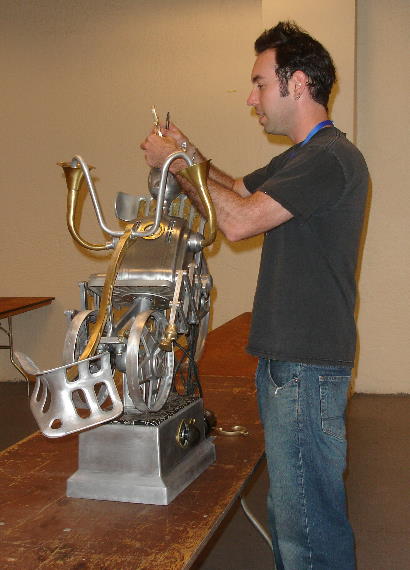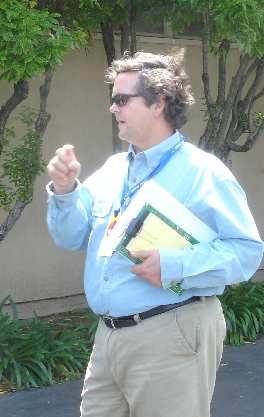 Dale Dougherty - Publisher/Editor of Make and director of the Faire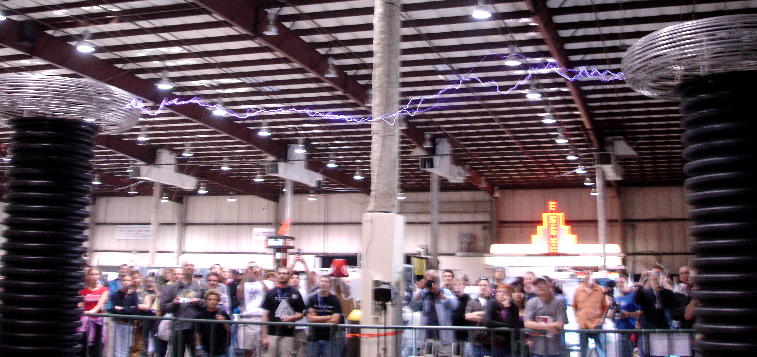 I was privileged to meet Greg Leyh and see his coils in operation.
Greg has constructed the largest coil in the world, the Electrum, see www.lod.org and drill deep.
Below is the controller for the twins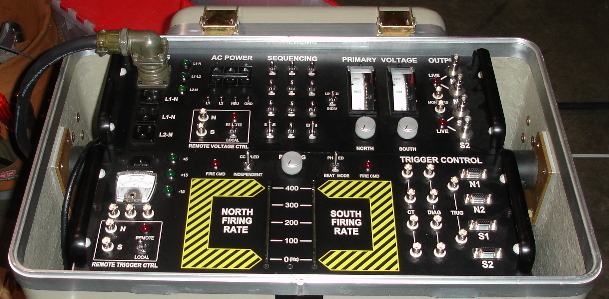 A surprise robot show was the big excitement by Survival Research Laboratories www.srl.org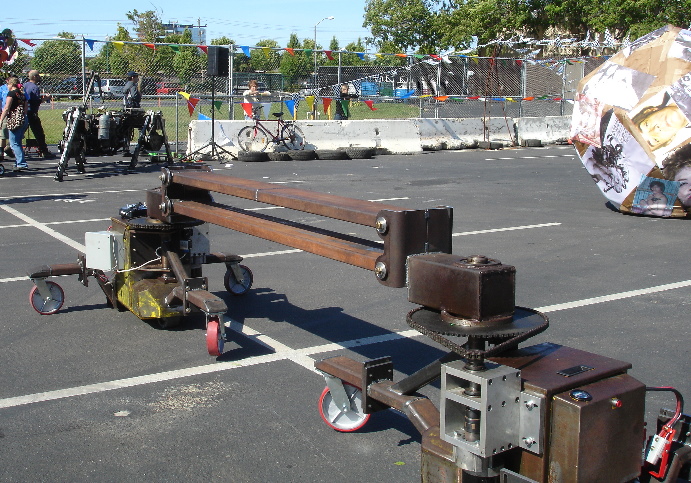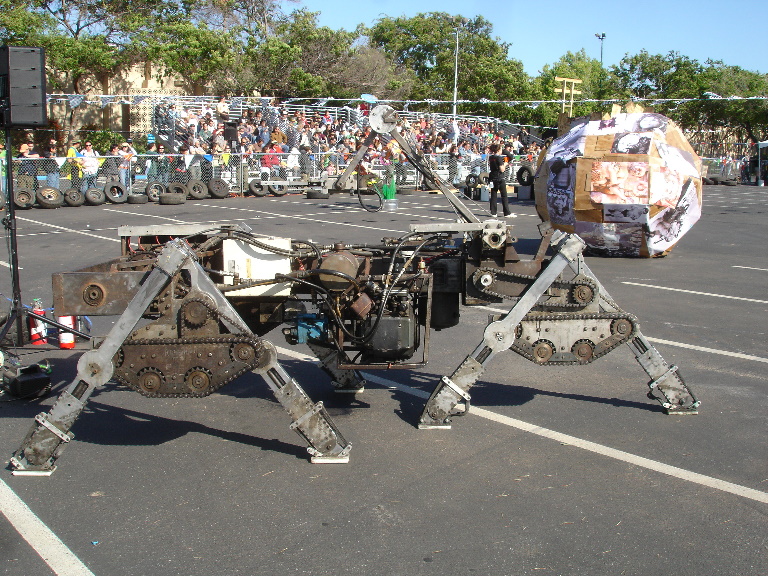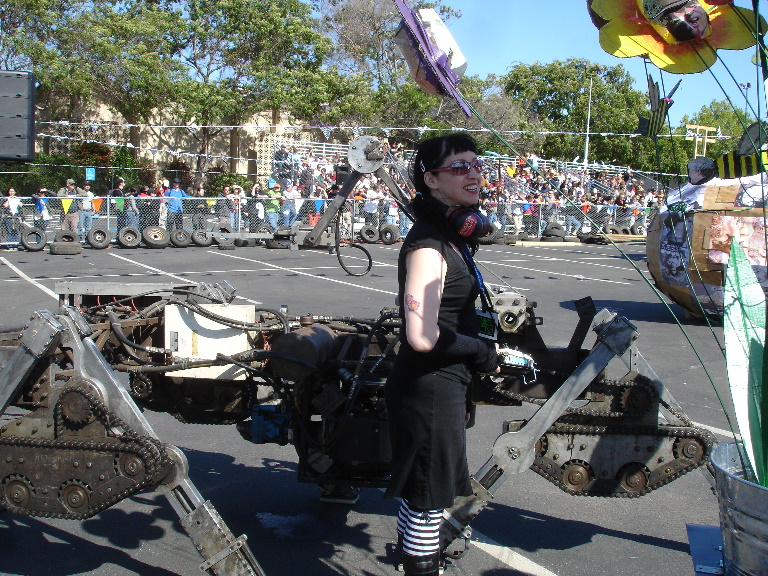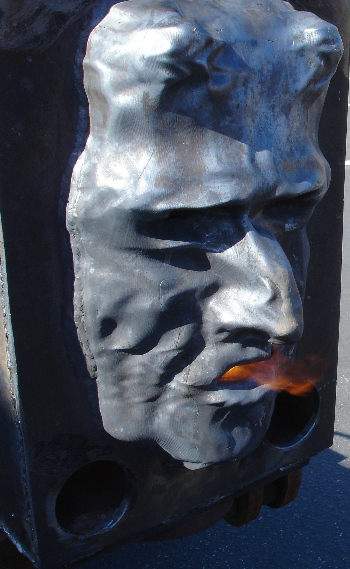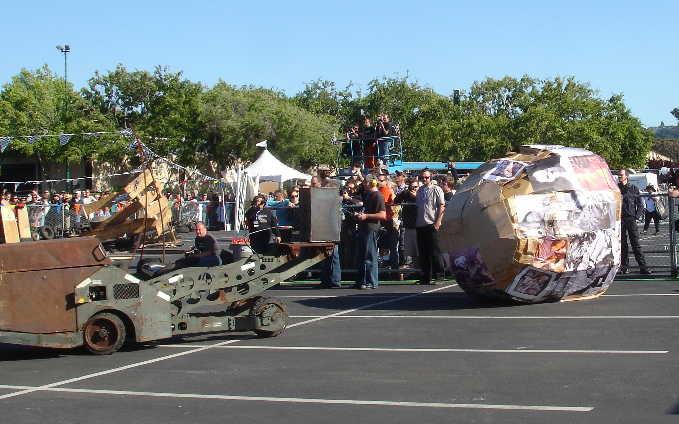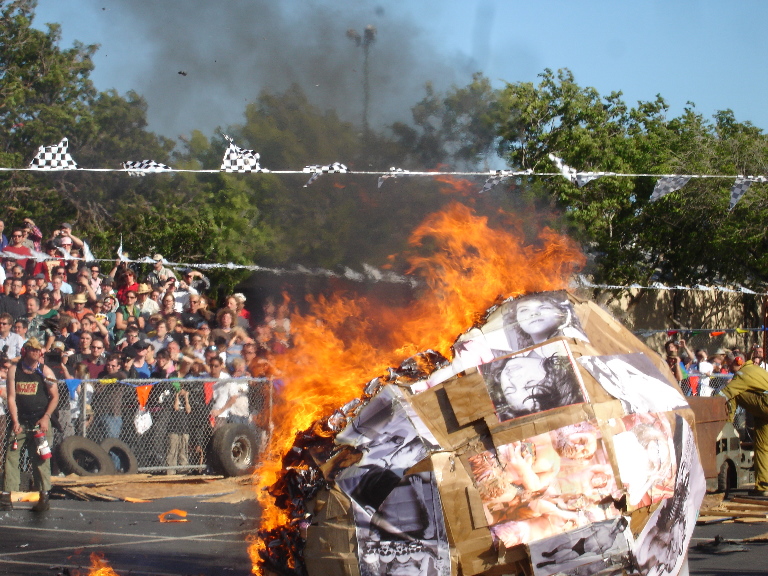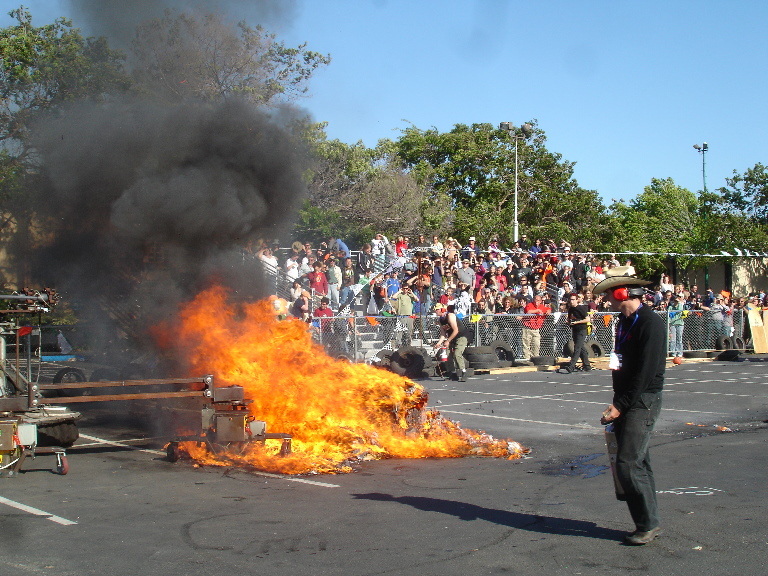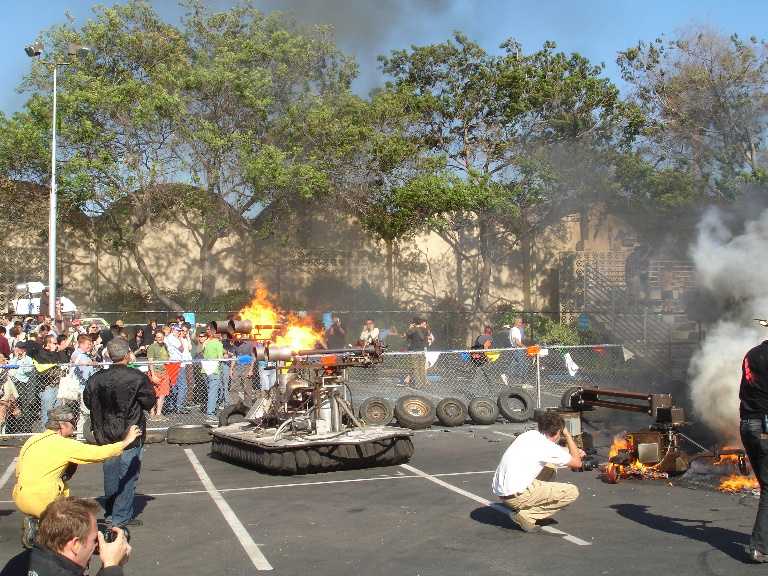 This turned into a $6,600 bill from the city of San Mateo for parking lot damage!
See their web page http://srl.org/shows/events/makefaire/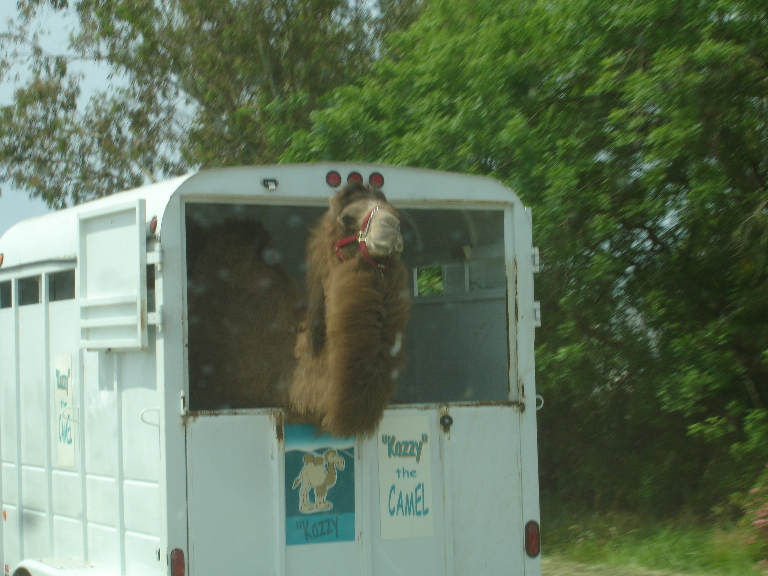 This guy was cruising west on 80 with me on the way to the Faire...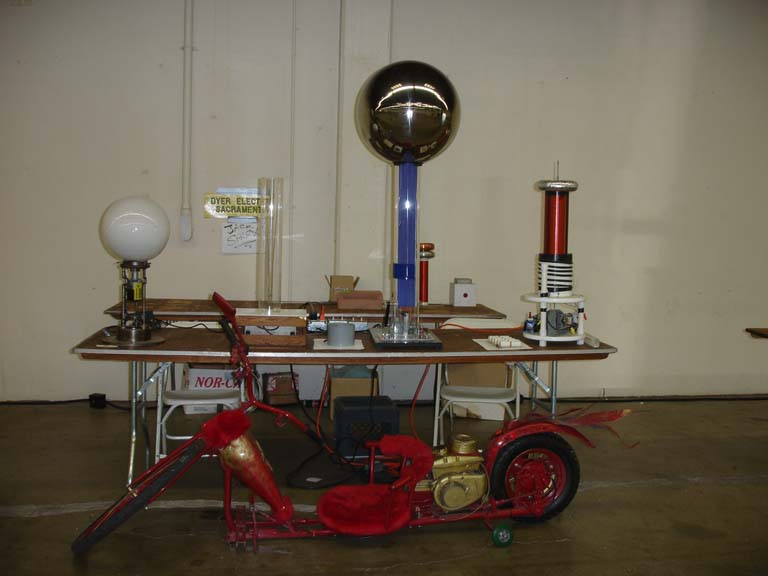 First photo of our booth. Gaspo's Orbitron and the Phoenix Chainsaw Chopper Join my coil, VDG and Jacob's Ladder
Check back, I am still adding things as I edit the photos. More to come