Trestle Walk
The old trestle by my house burned in a spectacular fire. It was an old friend of mine. Many hours were spent walking by it, swimming or eating lunch under it. As a matter of fact, some romantic firsts took place while I was parked under it in my youth.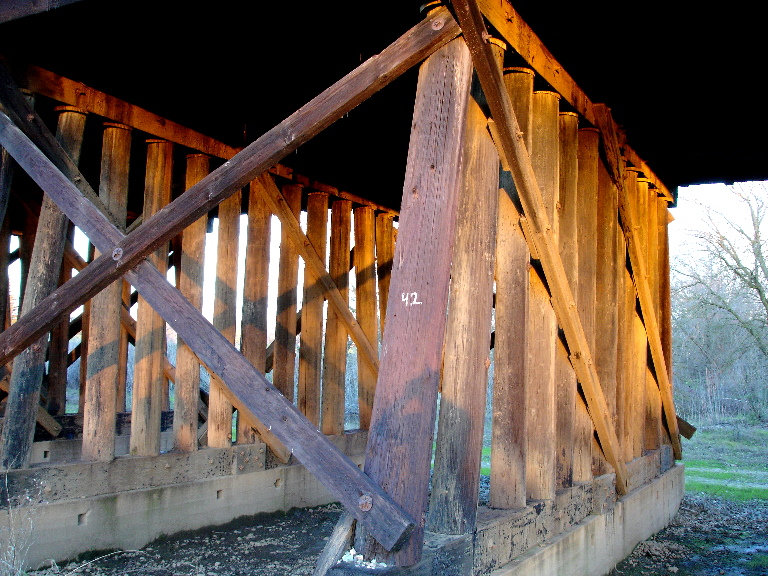 The classic old wood trestle was coated in creosote, and had endured years of the elements and compression of heavy loads moving over it.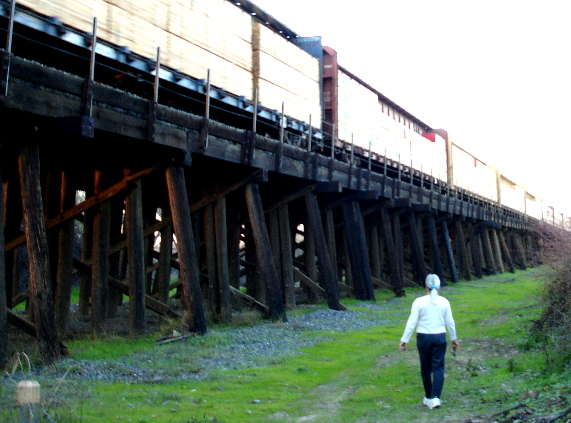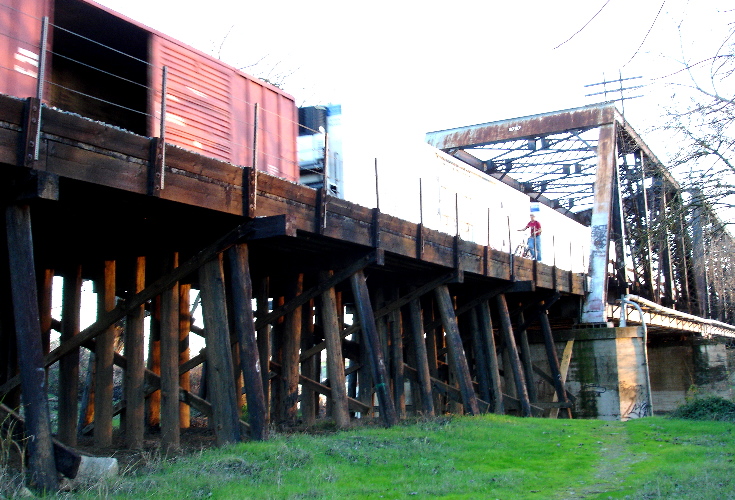 The first view I had of the fire was from my house, just moments after it started.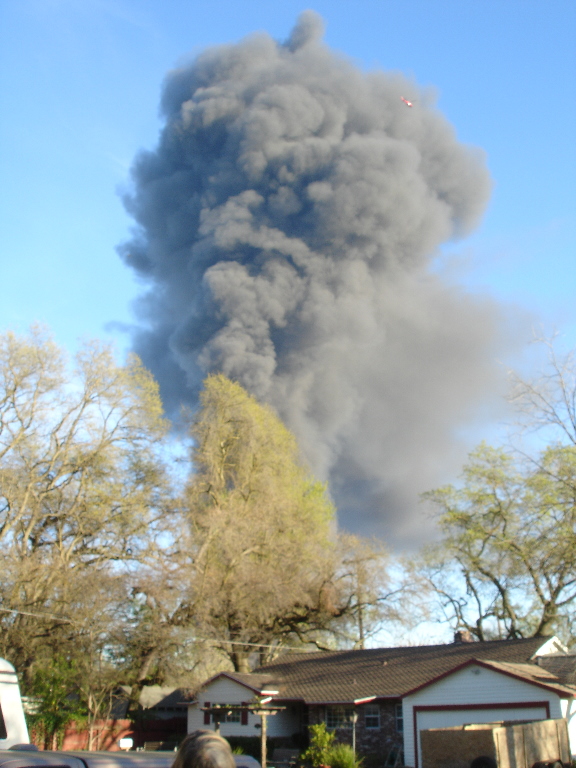 As I drove over the Canterbury overpass it looked like this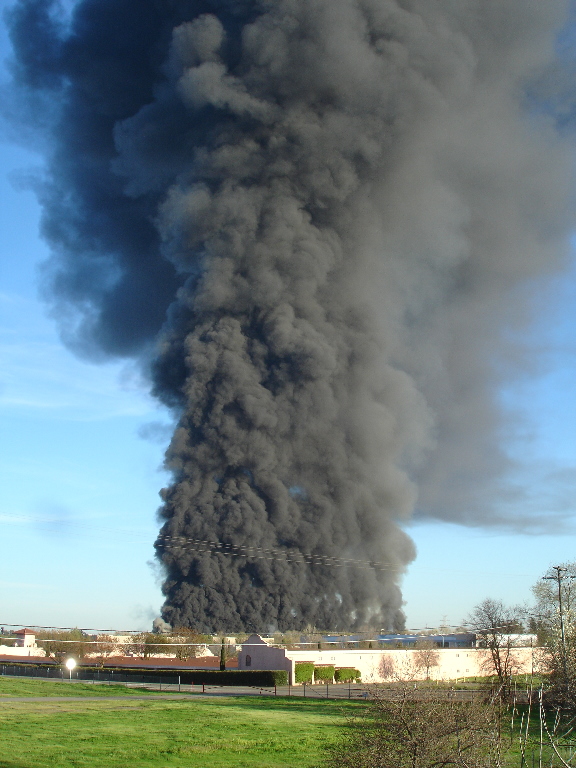 Out on the trestle security kept me from getting any closer shots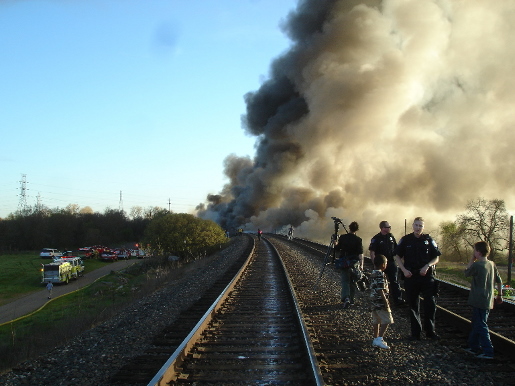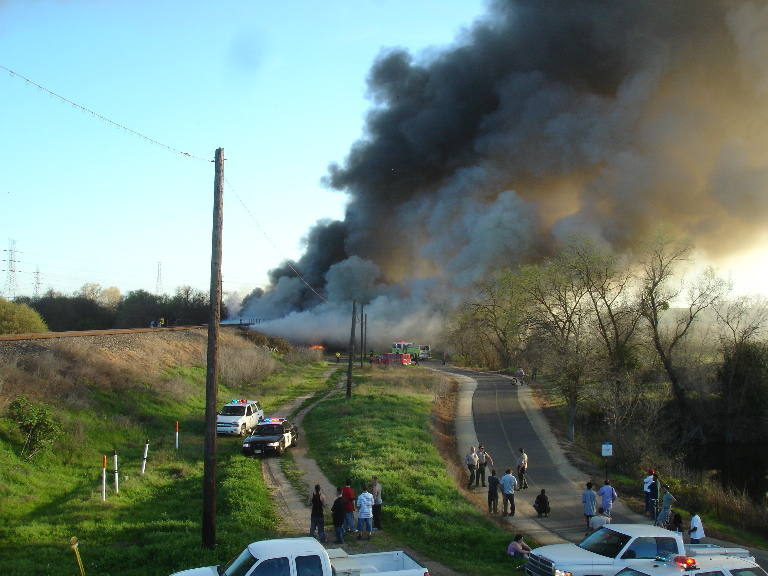 The fire wasn't out yet when the railroad started building the new trestle.
I took a little walk out on the new trestle to see what Union Pacific could construct in two weeks.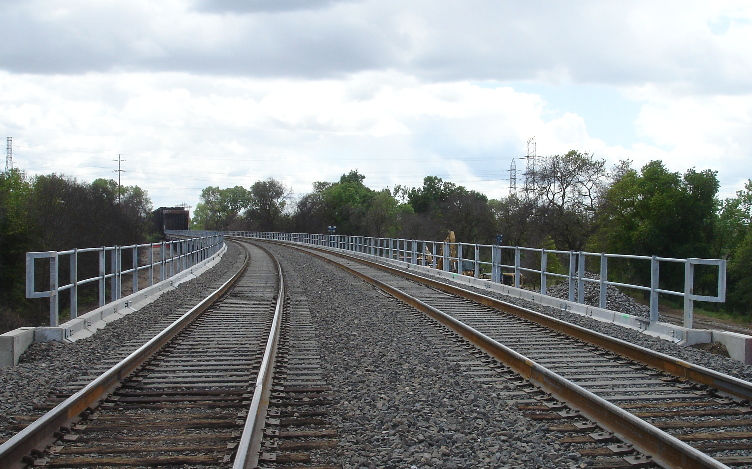 Pretty impressive for such a quickly completed work!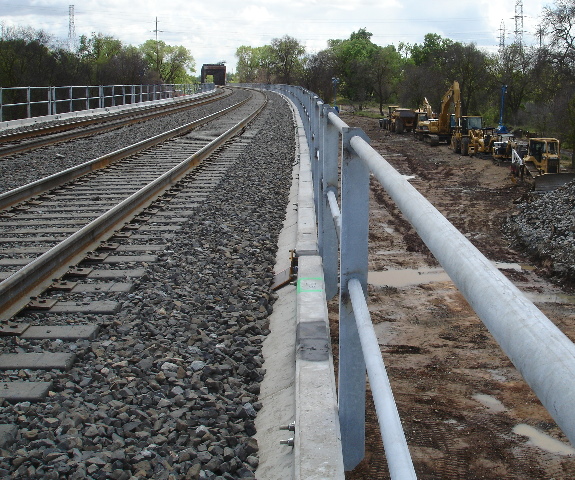 They still had equipment there. I was surprised the security guy did not stop me as I walked out on the tracks toward the bridge.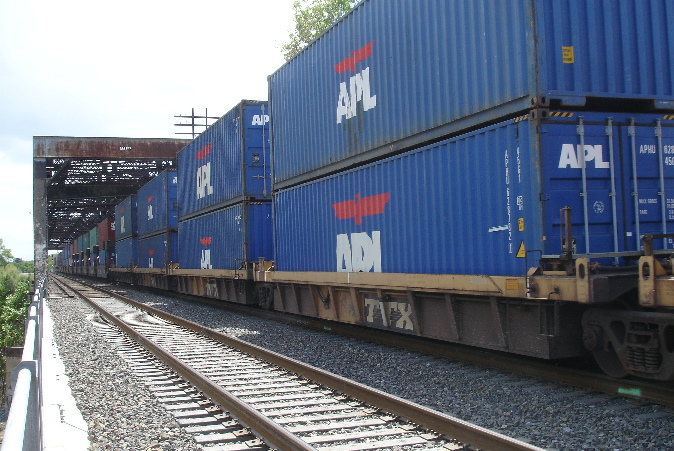 I was more surprised when I was in the middle of the trestle, and a train came by. Quite huge this close! Then I heard another whistle...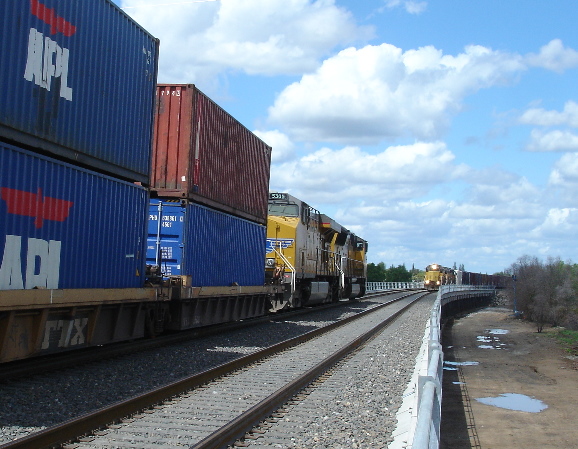 Uh-oh... I wonder if there is room for two trains and me on the trestle?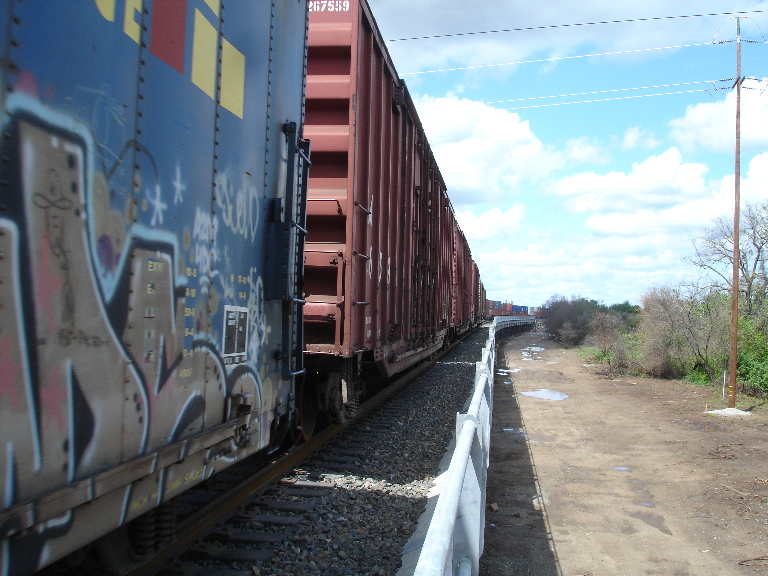 Just barely...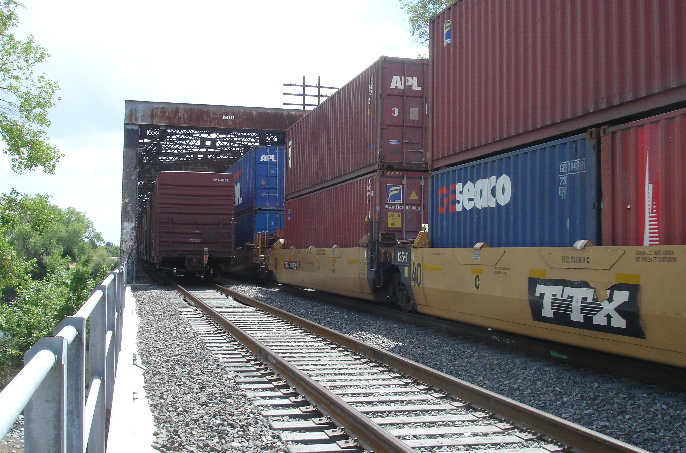 I hugged the guard rail! I've never been so close to a moving train before. I got a chance to see way more train than I expected, and closer than I would have wanted!
No, I did NOT have to change my pants.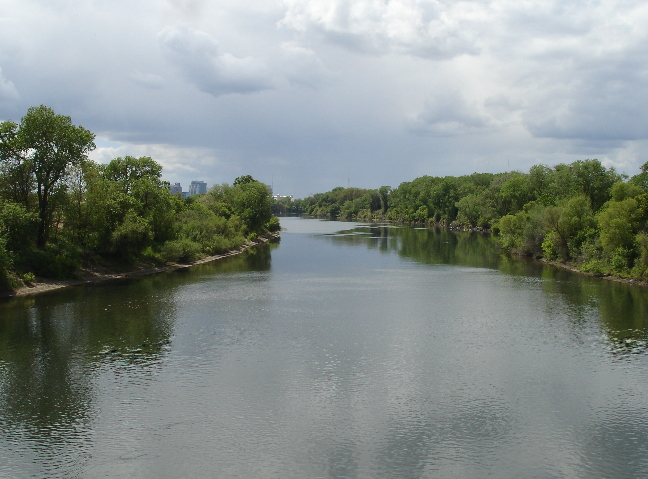 The beautiful American River from the bridge