I'm John Dyer
Could we work together?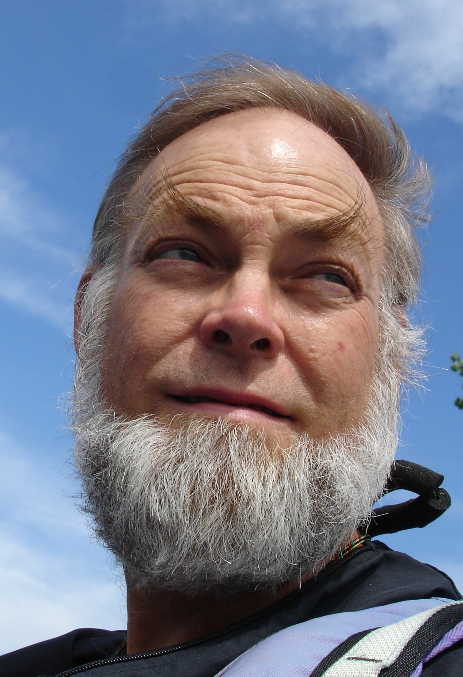 916 927 4201 office
916 869 2648 (cell)
Born - October 1950
My most recent talent work was a movie, The 11th Day, about the Crete resistance to the Nazis in WWII.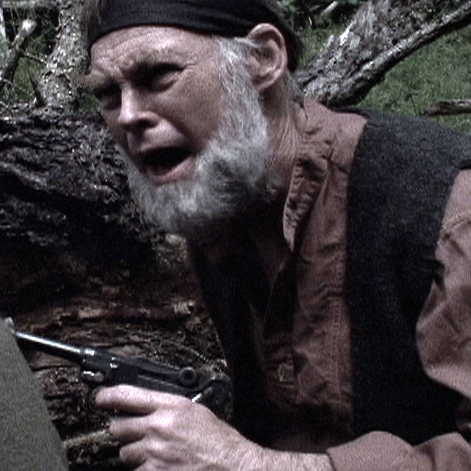 I played an old man shot by the Nazis.
They said I was the best CORPSE in the movie!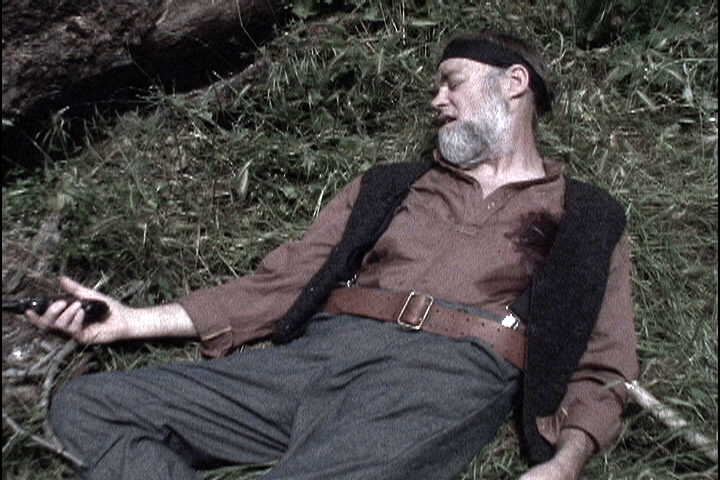 11th day Photos April 30, 2005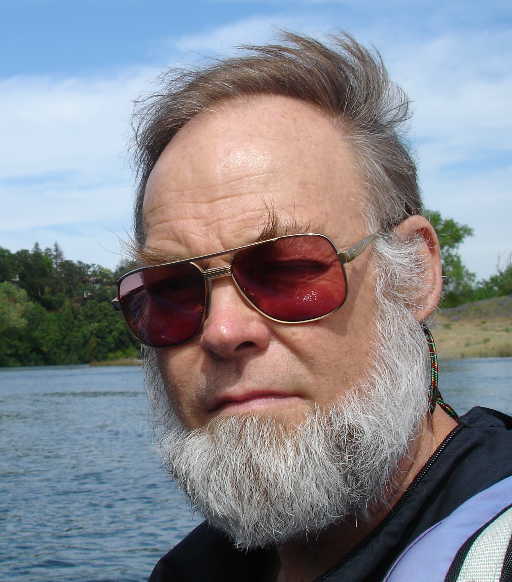 May 3, 2005
Picture March 9, 2005 -- John Dyer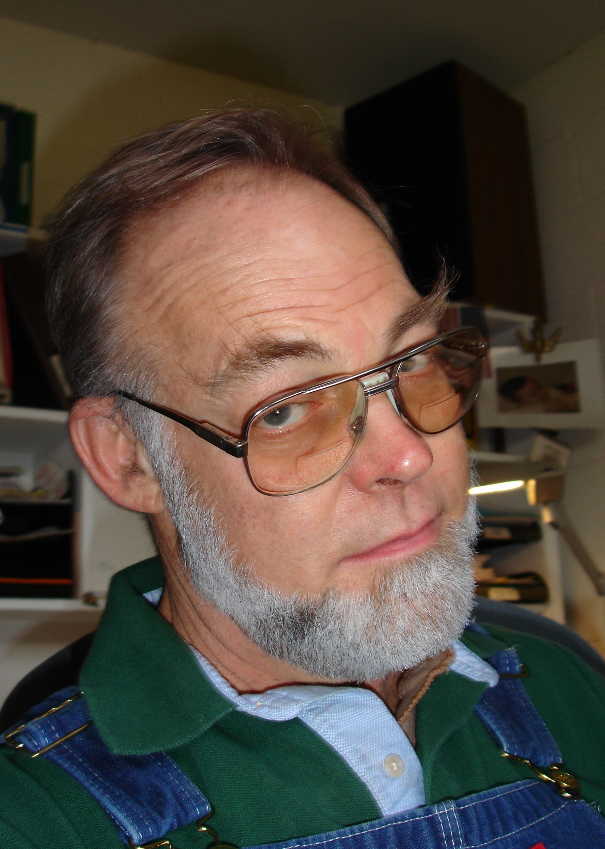 Sacramento Opera - My most recent stage role was with the Sacramento Opera as a graverobber in Faust. I had grown my beard and hair in 2003 for character work. Timm Rolek was the Artistic Director for this production, and Gary Briggle the Stage Director.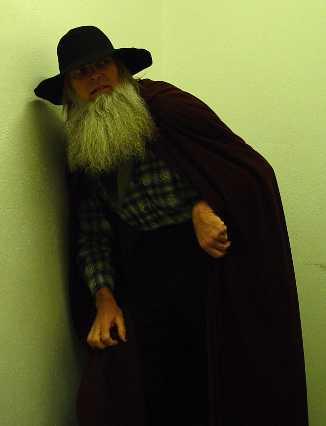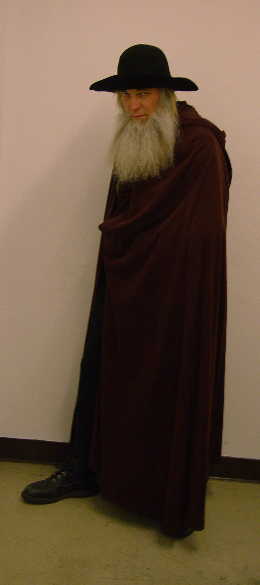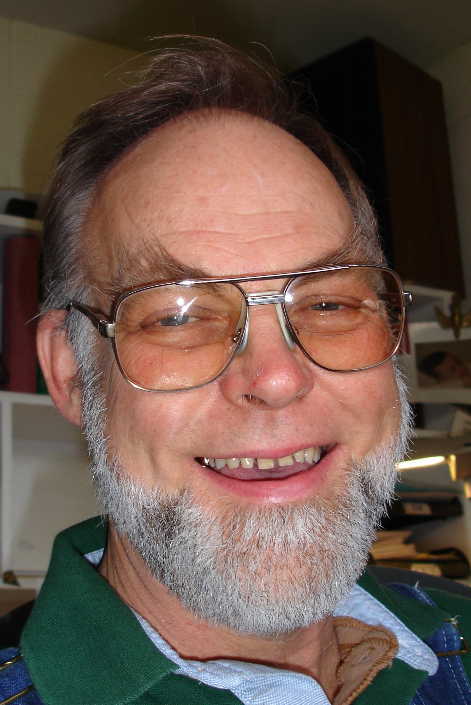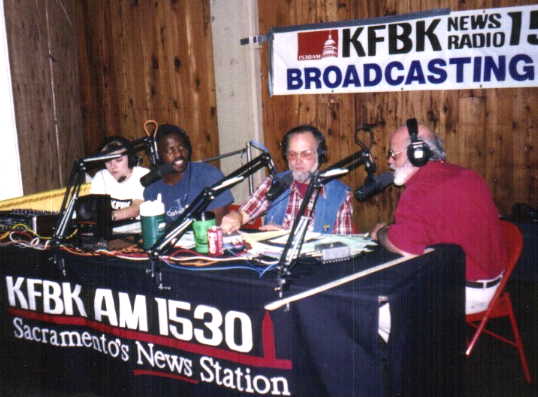 KFBK Newstalk 1530 - Overnight news anchor Friday and Saturday during 1995. Host of the Home Show on Saturdays from 2pm to 4 pm in 1996. This was a great deal of fun and profit! Advertisers enjoyed my endorsements, and listeners loved the humorous delivery of home remodeling and tool tips. My years of experience in electrical contracting, home maintenance and general construction were made available to the good listeners of KFBK. Betsy Braziel was the program director.
KQBR the Breeze - News director and talent. In 1997 and 98 I was the complete news personality for this small FM jazz station. The management gave me no wire services, but I was completely responsible for content and delivery of two live morning drive ten minute newscasts and three stock market updates five days a week. I also served as their chief engineer, working both sides of the microphone!
Other Current Careers - I currently own and operate Dyer Electric, a vehicle for performing electrical contracting, broadcast engineering, tower work - yes I climb! I also own, manage and maintain an apartment house, rental homes, and industrial rental property. This web page, and many others are entirely my projects, photography, editing, content, and of course publishing to the web. I maintain and host web pages for www.rvdoctorgeorge.com and for the www.coffeeworks.com in addition to my own web pages. Photojournalism is one of my favorite talents, and I hope you enjoy the pictures I have taken on my web pages!
Tesla Coil Demonstrations - I have designed and constructed several Tesla Coils which I have available for demonstrations or special effects work. The pictures of the SparX are at my page http://www.johndyer.com/sparxarcs.html I have performed at the local art gallery, the Horse Cow, on Del Paso Boulevard, as well as at Burning Man, and private 4th of July celebrations.
I have been involved in theatre and radio most of my life and would like to do more talent work in radio, video, films, commercials and special projects. I am currently available and would like to hear about your project.